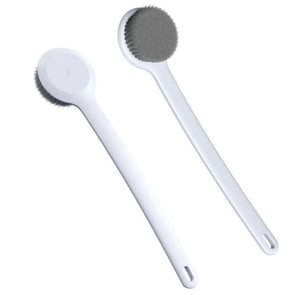 Ergonomic-style Bath/Shower Body Brush with Vegan-Friendly Bristles
Multi Application - a body scrubber is the easiest and most timeless option to gently exfoliate your skin, to help reduce cellulite, to promote blood circulation and to rejuvenate your body.
* Ergonomic-style Features - This long handle has a slight curve, which offer a better bath experience for your back. No more contorting!

*:Safer Material - Comfy denser nylon bristles can help protect sensitive skin.
---
You May Also Like