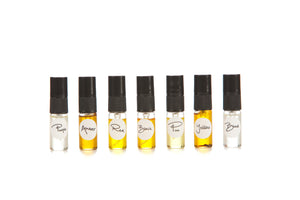 Scent Sample Mists - 1ml bottles
Scent Mists
We know how hard it can be to buy scented products online. Soooo.... you can now get 7 X teeny bottles of our fragrance blends, including our new Yellow!! 
I wonder which one you'll love the best?
If you'd like to buy only these testers, add the code TESTINGYA and shipping will be £1.
---
You May Also Like