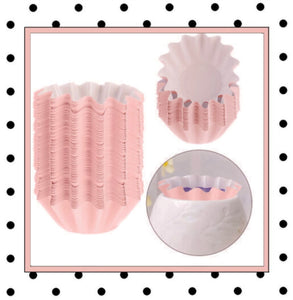 Pink Wax Melt Burner Liners
These liners can be used in any tealight or electric wax warmer, wax heater, double wax warmer or fragrance warmers and plug ins.
Lined with a protective coating, they are leakproof, reusable and recyclable. Makes the changing of scented wax and wax melts simple, convenient and easy to pop out. So you'll never have to chip away, spill or struggle with cleaning your wax trays or fragrance warmers.
Pack Size:
You will receive 5 liners per pack.
Please see image for how how they look in a warmer. 
---
You May Also Like