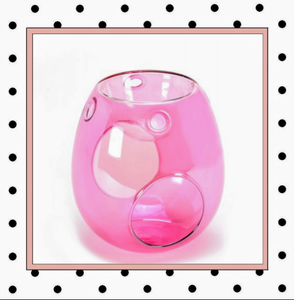 Pearl Pink Wax Melt Burner
An elegant burner in the most beautiful of pinks. The perfect addition to any home.
IMPORTANT SAFETY NOTICE: Once tealight is lit inside melter, please handle with care and only handle the base of the melter as the top of the vessel may become extremely hot.
Melt capacity:
Approx. 40g
Burner Dimensions:
100mm L x 100mm W x 120mm H
Glass Weight:
150g
Suitable Packaging:
All our wax melt burners are sent to you in individual white boxes that can be upcycled as gift boxes.
IMPORTANT! Please note, product photo may differ from actual item in terms of colour due to lighting and/or manufacturing. This item is handblown and handpainted glass so minor blemishes are to be expected from time to time.  Please note before purchasing items they will not be refunded on this basis. 
---
You May Also Like