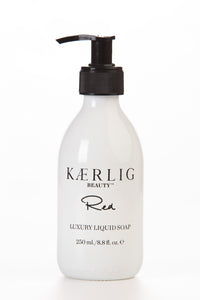 3 x Perfectly Imperfect Mixed Fragrance Bottles of Luxury Soap
Image is for demonstration purposes only - the imperfections don't show up well on camera.  The fragrances are randomly chosen.  Sadly, none of us are perfect in this life - that includes a small selection of our girls.  We would love to embrace their imperfections but we have a number of bottles that have arrived from the manufacturer with a number of minor paint/print/seam wonks. 
Soooooo.....you can grab 3 bottles of a random mix of imperfectly perfect Soaps for £18! Even if you wanted to keep these bottles as refills, you are saving money. 
Hurry, hurry, hurry! 
IMPORTANT - Sorry but discount codes cannot be used with Imperfects.
All three bottles are a randomly chosen but all fragranced.
Please note - every bottle is imperfect!
---
You May Also Like